5 Business Benefits of Having an Attractive Website
There are nearly two billion websites online right now as I write this article, and there will probably be more by the time you're reading it. That means there's a lot of competition for attention. People may be spending more time online than ever before, but you only have a few seconds to make a good first impression and keep them engaged with your website.
Why is this important? Quite simply, if people are spending more time on your website it usually means they have found something of interest and relevance to them. It likely means you are reaching the right kind of audience for your organization, giving you an opportunity to tell your story and build a rapport with new customers. In addition, many SEO experts believe 'dwell time' is an important ranking factor in search engine algorithms. If people spend a (relatively) long time on your site after finding it through a search, it suggests they found what they were looking for. And that's a site that search engines will want to give a high ranking for similar searches.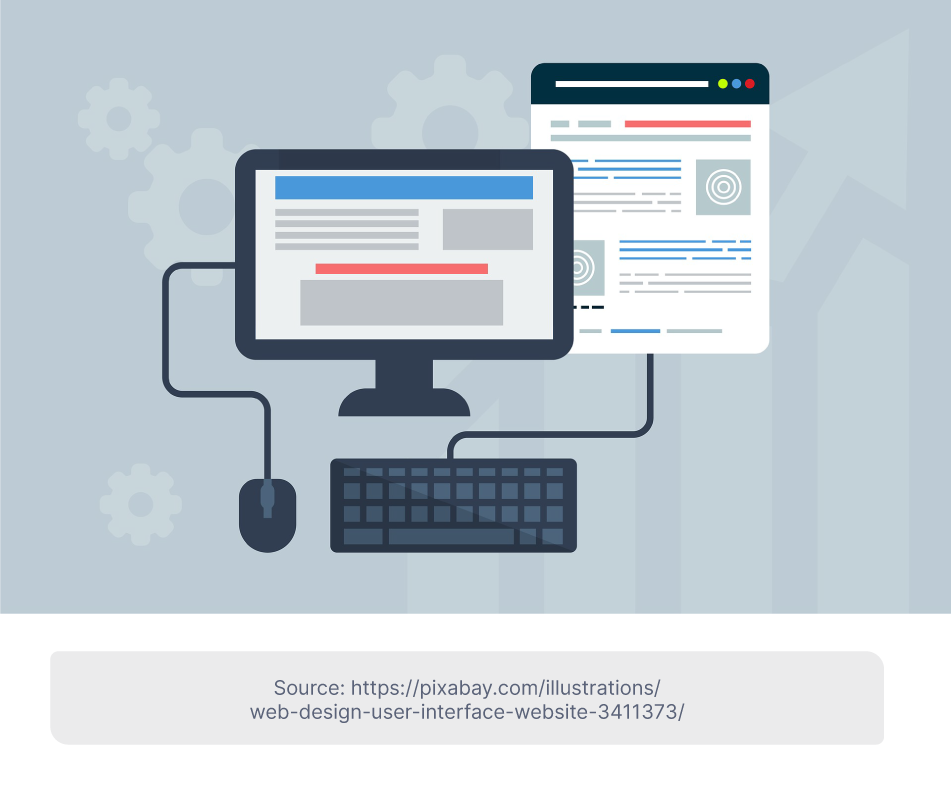 All this is to say that a professional and attractive website design is essential to grab people's attention and show off your brand. Here are five benefits that a beautiful website can bring:
1. Draw in (and retain) new customers: First impressions are always important, but they really count in the digital world when you only have milliseconds to have an impact. As your website loads, you want the user to instantly feel something, to make a connection with your brand. That will fix their attention for longer, encouraging them to explore further. It will also make your site more memorable to them, giving you an instant competitive advantage the next time they are looking for something that your organization can offer.


2. The Aesthetic-Usability Effect: Research has shown that people are more forgiving of minor usability issues if they find a website visually appealing. This is because people who find products aesthetically pleasing are likely to perceive them as more usable than less attractive alternatives. Think about how Apple invested so much in making their products look fantastic, and how this became such an important selling point. A great-looking website is the first step to building trust with your audience.


3. Improve your bottom line: The website conversion rate is essentially the proportion of visitors that end up completing a desired action - it could be making a purchase, signing up for a mailing list or making a direct inquiry. The average conversion rate is estimated at 2.35%, but the top sites are hitting double figures. A study by Forrester Research found that a well-designed user interface could raise your website's conversion rate by up to 200%, while a better user experience design could yield conversion rates up to 400%. Quite simply, a beautiful website is better for business.


4. Strengthen your brand identity: An attractive website instantly sends an important message about your brand - that you care. In other words, if you're willing to put time and resources into building a beautiful website, you're probably serious about your product and customer service. Beyond this first impression, your website is also where you can communicate your wider business identity and values. Everything from the colors you use to the typeface and layout will deliver a message about your brand - making them attractive and consistent will help build recognition and credibility.


5. Make an emotional connection: Studies have shown that emotion is among the most important factors driving customer loyalty to a particular brand. Emotionally connected consumers are considerably more valuable to your organization: they are likely to spend more, repeat purchases and recommend you to others. As with building a consistent brand identity, the design of your website is crucial to making an emotional connection with your audience.
5 Quick tips for making an attractive website
As the saying goes, 'beauty is in the eyes of the beholder'. Different people can have very different views on what makes a website attractive or not, but it's the opinions of your target audience that count the most. Here are some best practice tips for making your site visually appealing to users.


1. Avoid clutter: Less is usually more with web design. A simple, clean layout is usually elegant and allows you to draw a user's attention to the most important parts of your site. Your homepage should want to make users explore further, so don't scare them away with unnecessary elements and clutter.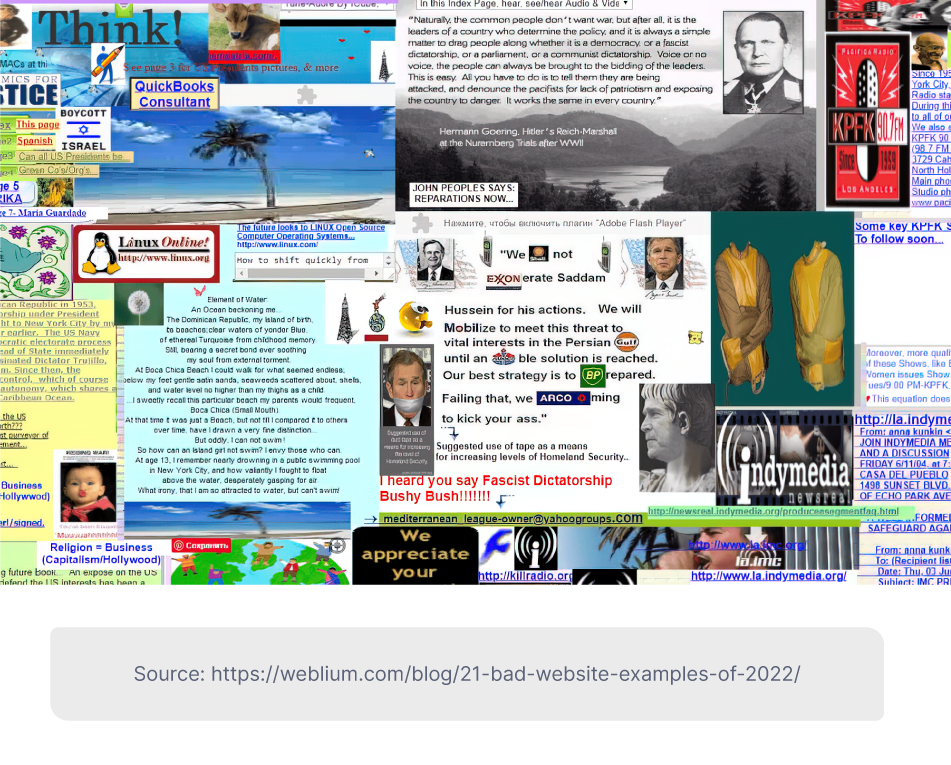 2. Focus on visuals: A well-chosen image can make a big difference in how people perceive your site. One design agency found that just changing the hero image on a client's site increased the average user time on the site by 43%. Graphics, animations, and videos can also have a big impact on your audience. It's worth investing some time in getting the right visual elements on your site (and, if possible, testing them!).


3. Consider your color scheme: Try to choose hues that are welcoming or soothing to the eye, and be careful not to mismatch colors. If certain colors are already a core part of your brand identity then they should be incorporated into your website design to promote recognition. If not, then think about the emotional response that different colors trigger and how this compares to the message you want to send. For example, blue is often associated with trust and security, while black is typically linked with quality.


4. Use an accessible font: The most important thing with fonts is that they are easy to read. Keeping it simple with black and white is often a good option, but if you want to use colors then just make sure the text is clearly visible against the background. Beyond this, the choice of font will depend on your brand personality and target audience.


5. Think mobile: Statistics suggest that around two thirds of web traffic now comes from mobile devices. It's essential that your web design is mobile and tablet-friendly, so make sure to test it thoroughly across devices before you go live.
Those are some basic ideas to get you started. Remember it's important to listen to what your target audience wants and to test out design variations on your site to see what delivers the best results for your organization. And if you need skilled developers and designers to help you create a beautiful website, then just get in touch with us at Jobsity!
--
If you want to stay up to date with all the new content we publish on our blog, share your email and hit the subscribe button.
Also, feel free to browse through the other sections of the blog where you can find many other amazing articles on: Programming, IT, Outsourcing, and even Management.