6 Reasons Why Magento Might Work For Your E-Commerce Site
It seems there's no holding back e-commerce. According to the latest UNCTAD data, the e-commerce sector accounted for 19% of all global retail sales in 2020, rising from 16% in 2019 as Covid-19 lockdowns drove more people to shopping online. In some places, like China, South Korea and the UK, e-commerce now accounts for around a quarter of all consumer retail purchases.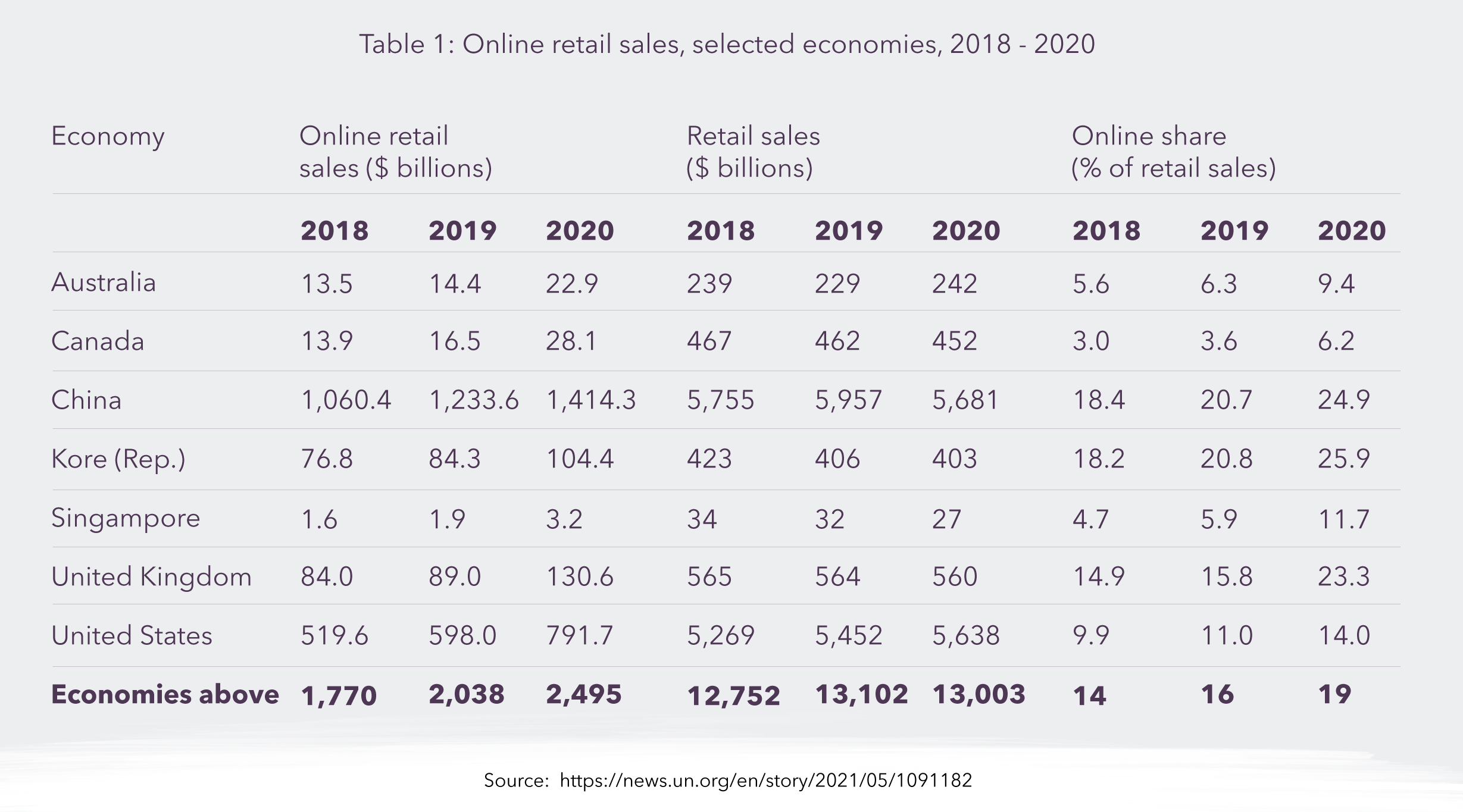 In this fast-growing market, it's clear that starting an e-commerce business has become an attractive proposition. The good news is that it's never been easier or cheaper to set up a website and get started in e-commerce. But that's also where things get tricky: how can you make your e-commerce site stand out from the millions of others out there?
Meet Magento
One of the first things you need to do is choose the right e-commerce platform on which to set up your online business. And this is when you'll find out about Magento, an open-source e-commerce platform built using PHP. It was first launched in 2008 and quickly became one of the most popular software platforms for online retailers, being taken over first by Ebay in 2011 and more recently by Adobe in 2018. It powers the e-commerce sites of major global brands like Helly Hansen, Ford and Burger King. Today it is available in two formats - the free and open-source 'Magento Community' and the enterprise-level solution 'Magento Commerce'.
But what does it offer, exactly? Well, for starters it includes all the software basics that are needed to set up and manage any e-commerce operation. This includes site management, UX design, catalog/inventory management, account management, and integrated options for checkout, payment, invoicing and shipping you can think of. It also handles the things like search engine optimization, product marketing, promotions, analytics and customer service that all good e-commerce sites should provide.
From there the possibilities are (almost) endless. As an open-source platform, Magento is known for being highly customizable, with a wide range of plugins, themes and extensions that can add functionality, enhance the design and improve the customer experience. If you really want to explore custom functionality and unleash its full power you'll probably need a developer with considerable experience programming with it (this is something we at Jobsity can help you out with 😉 !)
Why Magento?
There's no shortage of options when choosing a platform for your e-commerce platform - with Shopify and WooCommerce the other biggest players in the market. So why should you go with Magento? The real answer will depend on your organization's particular needs, preferences and resources. As a rule of thumb, Magento's powerful features and customization capabilities make it more suited to larger operations that are able to invest in more complex development. But the free version makes it easy for anyone to give it a test run.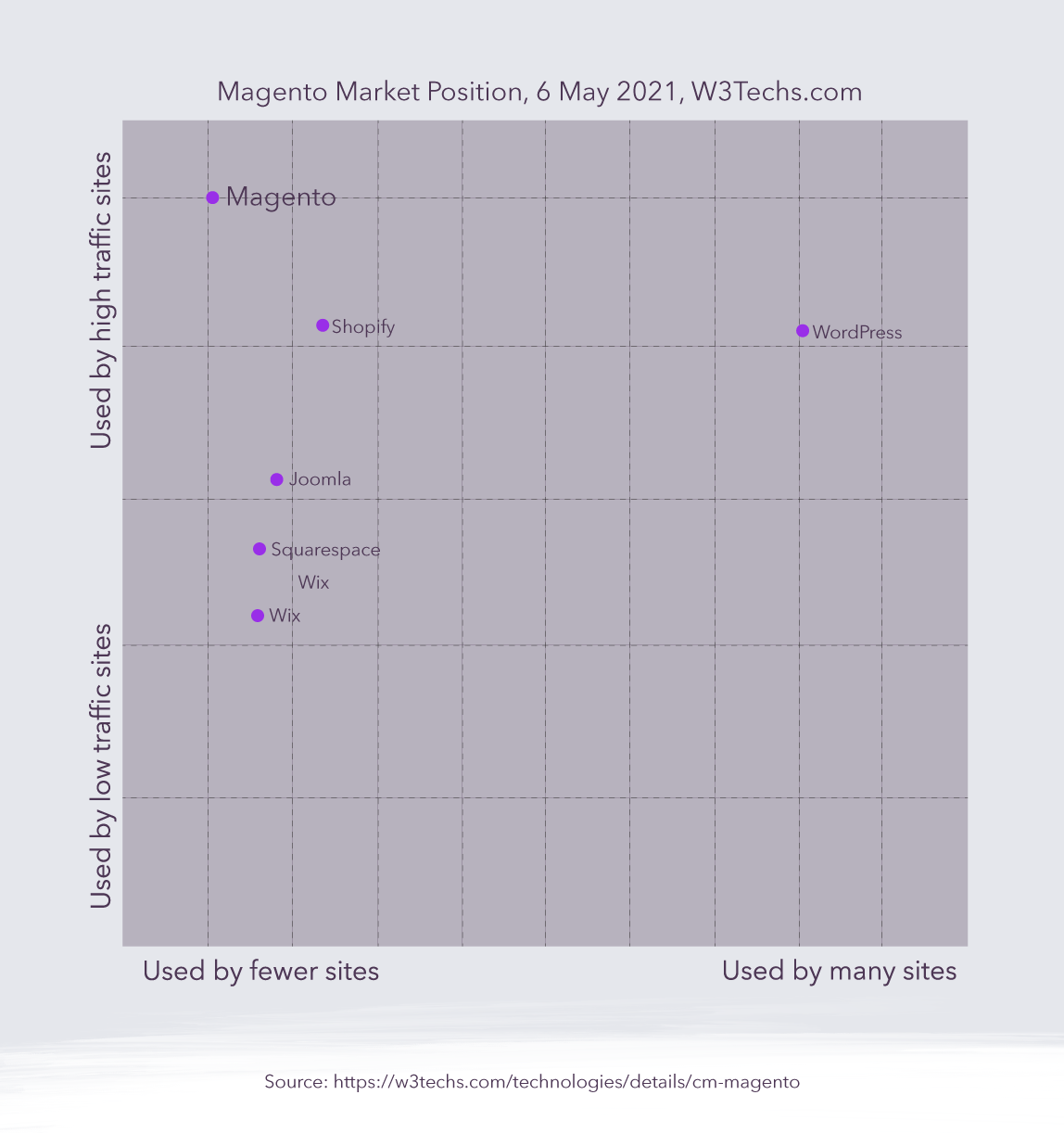 Here are just some of the reasons why Magento might work for you:
It's fast and highly scalable: Magento is designed for speed and to handle the rapid growth of any e-commerce business. So you can start with selling just a few items to local clients but easily add new products, payment alternatives and shipping options as your organization grows. If you are starting with small-scale operation then you should probably use the free version of Magento to keep costs down - it'll be easy to migrate to the enterprise solution if and when the time comes.

Integrated international support: If you are thinking bigger, and want to reach customers in different countries, then Magento offers useful built-in features for managing sales in different currencies, languages and tax systems. The platform is also mobile responsive, which is important anywhere these days but especially if you're targeting markets when mobiles are used more than computers.


Easy third-party integrations: This is an important advantage as it increases the flexibility and functionality of the platform with simple plugins. With a few clicks, you can integrate your e-commerce site with the ebay marketplace, incorporate PayPal's express checkout or manage your marketing campaigns through Mailchimp.


Freedom to choose hosting service: Hosting is not included in the Magento platform, so e-commerce businesses can choose one that best suits their particular scale and requirements. Of course, the downside to this is the additional cost of using a separate hosting provider, so this is something to consider if your budget is tight.


It has a large and helpful community: One of the main benefits of using Magento is the support from a deep and highly-engaged community of more than 300,000 developers. This means there are tonnes of resources to help solve all kinds of problems you might face when developing your Magento-powered e-commerce site.


Customizable security: A secure e-commerce site is obviously something that you need to be able to sleep easy. Magento comes with front-end and back-end SSL security support for orders as well as a number of other industry standard built-in security measures. It's also possible to add further layers of security with integrated features such as two-factor authentication.
If you are thinking of using Magento to power your e-commerce business and want to know how an experienced Magento developer can unlock the platform's full potential then just get in touch!
--
If you want to stay up to date with all the new content we publish on our blog, share your email and hit the subscribe button.
Also, feel free to browse through the other sections of the blog where you can find many other amazing articles on: Programming, IT, Outsourcing, and even Management.