Innovation Beyond Silicon Valley: Latin America's Top Destinations
Ask any tech entrepreneur where they would set up their new business venture, and you'd expect one answer to come up most of the time: Silicon Valley. San Francisco's Bay Area has long been the global Mecca for technology and innovation, supported by world class universities and a well established ecosystem for start-ups.
However, while there are of course many advantages to setting up in Silicon Valley, you'd also have to deal with extremely high living costs, pay eye watering wages for local talent and face intense competition at all stages. This is why many entrepreneurs and start-ups are looking elsewhere for supportive ecosystems and tech hubs. And one region with a lot to offer the US market is Latin America.
Our business at Jobsity is connecting US companies with the best tech talent from around Latin America. Our roots are in Quito, the capital of Ecuador, but we also have offices in Colombia. More importantly, we know the region well and are always excited about how it continues to develop and embrace new tech opportunities. Most people will already know about the huge business hubs of Mexico City and São Paulo, or the iconic cultural centers like Rio de Janeiro and Buenos Aires. But here we want to highlight six other Latin American cities staking a claim as alternatives to Silicon Valley for companies.
Medellín (Colombia)
The city that was famous for all the wrong reasons in the 1980s and 90s surprised everyone in 2012 when it was chosen as the 'Innovative City of the Year' by the Wall Street Journal and Citi. A few years later it became the first Colombian city to be recognized as a global hub of innovation by Australian agency 2thinknow. The Innovation District is at the heart of this impressive transformation, grouping universities, entrepreneurs, and residents in a flourishing start-up ecosystem.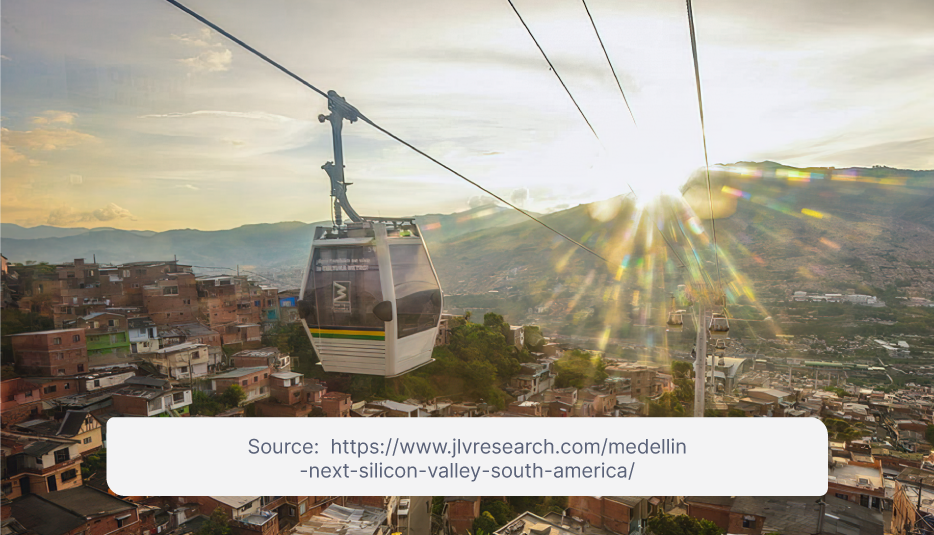 Jobsity is proud to call Medellín home - we arrived in the city via Ruta N, a center for innovation and business that has played a key role in promoting and developing the local ecosystem, creating thousands of jobs in the process. And the future is still bright: in December 2020, the Colombian government approved a new 'Entrepreneurship Law' to encourage more start-up activity and innovation.
Santiago de Chile
Expats are often drawn to Chile's capital for its privileged location - from the city it's a short drive to either go skiing in the Andes or swimming in the Pacific. But Santiago has also established itself as an important hub for innovation in the region. According to StartupBlink, Chile has the second best startup ecosystem in Latin America (behind Brazil), with Santiago the 4th highest ranked city in the region. Aside from its favorable geography, a relatively stable economy, low corporate tax rates and high-rated universities (in regional terms) make the Chilean capital an attractive proposition for entrepreneurs.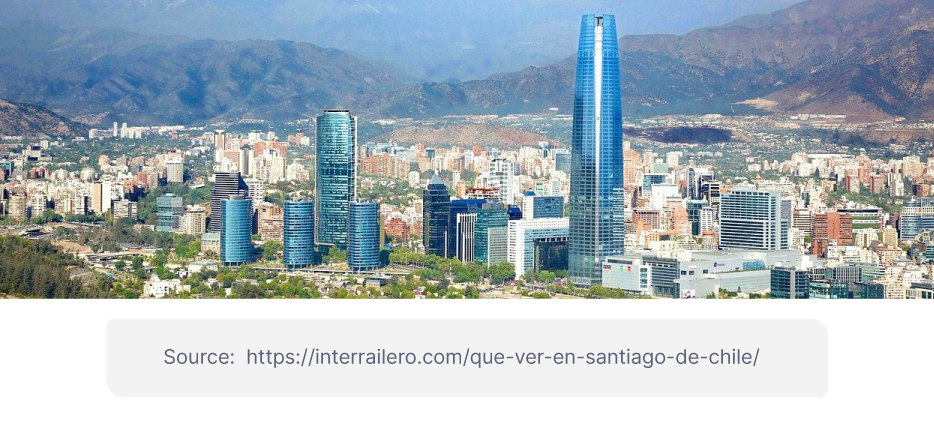 However, the real driving force behind Santiago's reputation for innovation is the highly successful 'Start Up Chile' initiative, which was launched in 2010. The public accelerator program provides entrepreneurs from all around the world with equity-free financing, a co-working office space in Santiago, mentoring, training, and access to an ever-expanding community of investors and entrepreneurs. It has now worked with nearly 2,000 startups, injecting diversity, creativity and - crucially - funding into the local ecosystem. The initiative has earned the nickname 'Chilecon Valley', with dozens of other countries replicating the model over the last decade.
Campinas (Brazil)
This is unlikely to be the first place you think of for business and innovation in Brazil, lying figuratively and geographically in the shadow of São Paulo. But Campinas - traditionally a small agricultural center - is where some of the country's successful start-up unicorns were formed and where major global tech companies like IBM have set up R&D bases. In fact, the local authorities claim that around 50% of the world's largest 500 companies have a presence in the Campinas metropolitan area.
Why such a concentration here? For a start, Campinas benefits from modern infrastructure and its proximity to São Paulo, while it has also received significant investment to spur innovation. Moreover, the local university, Unicamp, is consistently ranked among the top three universities in Latin America, meaning companies always have easy access to young talent and entrepreneurial spirit.
Montevideo (Uruguay)
Tucked away between the giants Brazil and Argentina, Uruguay often struggles to get much of the international spotlight. But it is a country that is full of pleasant surprises - just look at some of the things that were invented by Uruguayans! Now the country is starting to get more recognition for its prospects as a regional hub for technology and innovation. StartupBlink's latest Global Startup Ecosystem Index 2021 report noted that Uruguay jumped 15 places on the previous year to reach 51st globally, while the capital Montevideo climbed 110 places to 165th (out of 1,000).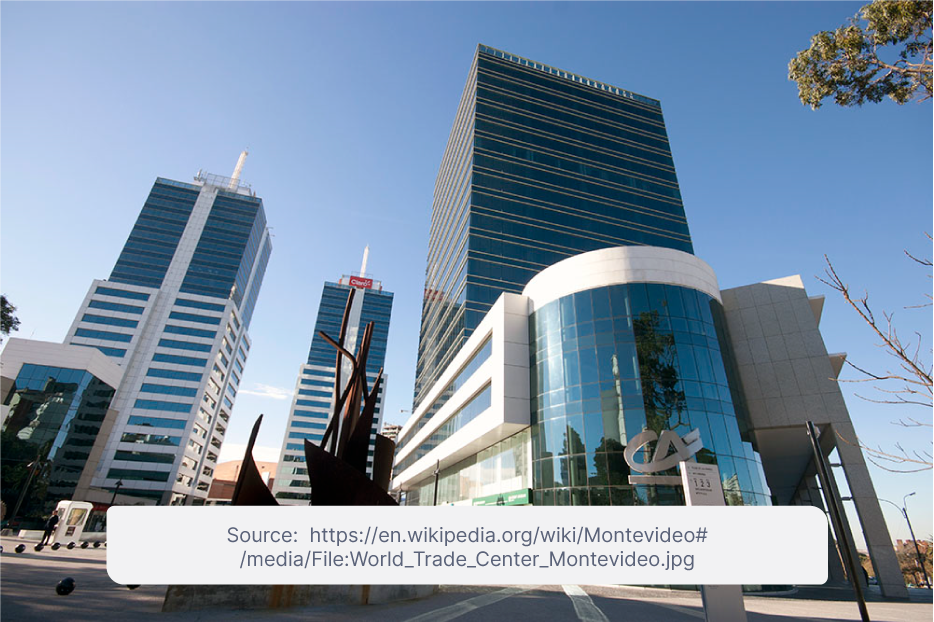 Uruguay's IT sector - centered in Montevideo - includes around 390 companies that export to more than 50 markets and account for around 3.4% of the country's GDP. This partly explains why Harvard University recently identified Uruguay as "one of the most advanced software development centers in the region". As one of the first countries in the world to implement a "One Laptop Per Child" program back in 2008, Uruguay has been cultivating a new tech-savvy generation that also benefits from one of the region's best public education systems. The fruits of this investment are starting to emerge: in September 2020 local fintech startup dLocal became Uruguay's first 'unicorn' (valued at over $1bn).
Guadalajara (Mexico)
The second most populated city in Mexico has transformed itself from a cheap manufacturing outpost into a global hub for R&D innovation. The booming local tech ecosystem has encouraged major global brands to set up offices in the city and hire from the well-qualified IT staff graduating every year from the local universities. By some counts, Guadalajara has more than 600 tech companies and an estimated 115,000 IT workers. Some entrepreneurs who have already found success in basing their business operations in Guadalajara have since helped run non-profit organization StartupGDL, which aims to make the city a global leader in high-tech innovation and provide tech solutions for other start-ups.
Córdoba (Argentina)
The entrepreneurial spirit of Argentina's capital Buenos Aires is well known, but the second city of Córdoba is staking its claim as the country's next 'Silicon Valley'. Over the last two decades, local governments have been using incentives to attract international businesses and entrepreneurs, while developing an environment in which local talent can thrive. The city's innovation lab 'CorLab' continues to launch programs to promote the knowledge and tech sectors, recently announcing a new 'Smart Córdoba City' fund to support the digitization of public administration services (Govtech). Though currently not as well connected internationally as Buenos Aires, Córdoba benefits from a lower cost of living and a strong university sector.
--
If you want to stay up to date with all the new content we publish on our blog, share your email and hit the subscribe button.
Also, feel free to browse through the other sections of the blog where you can find many other amazing articles on: Programming, IT, Outsourcing, and even Management.