Why the Employee Experience Matters, and How to Elevate it?
Part of what makes Jobsity's team of nearshore developers the top 3% of Latin American software development talent is their raw skills as coders, programmers, and engineers. We hire from nearly every Latin American country, through a rigorous and industry-standard recruitment and assessment process, to ensure we work with the best and nothing less. And once we hire a developer -- be they from Chile or Brazil -- we remain committed to their growth, education, and improvement, offering consistent professional development as long as they are part of our team.
But how we ensure our nearshore developers are not only on the team, among the top 3% of LATAM talent, and great employees for our partners and clients, isn't just through recruitment. It's by managing a top notch -- dare we say world-renowned -- employee experience. In other words, it's not just about finding the best people and giving them a job; it's about ensuring our people are happy, productive, developed, healthy, and given every support and resource necessary to maximize their capacity and growth while a part of the Jobsity team.
This is called Employee Experience (EX) -- and it's just as important to what we do at Jobsity, and what we provide our clients and customers, as any other aspect of the Jobsity promise. In this article, we'll explain why and how employee experience matters for a company, and how we elevate the employee experience at every stage at Jobsity.
What is the Jobsity "Employee Experience?"
Employee experience (or EX) is an emerging field wherein an HR department or home company recognizes that recruiting and professional output are not the only metrics that matter in regards to building a successful company which serves its clients well. But rather, the entire experience of every employee -- from recruitment through the day they leave the company -- matters, both for the bottom line (profitability, fiducially health) and for the human line (what effect are you having on the world, how do your people feel).
Employee experience involves the entire lifecycle of time an employee spends with your company or brand: from when they first hear of it, until they move on to a new job. But at its core, it's defined by six concrete stages:
Recruitment

Onboarding

Development

Retention

Exit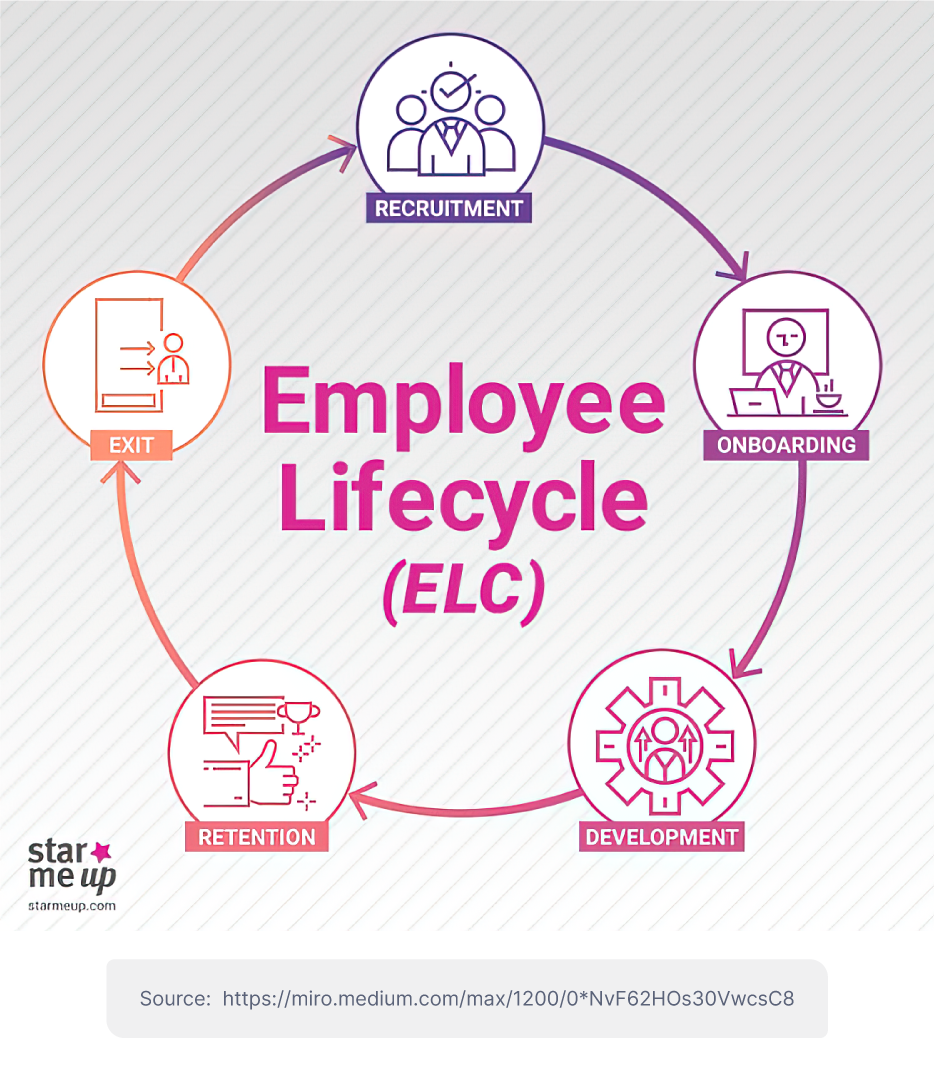 Each of these stages comes with its own needs and requirements and success in each is defined differently. For example, a strong recruitment process usually involves a concise and meaningful way of attracting top talent, a quick and efficient interview process, and a powerful external brand; if you don't have these pieces, it's unlikely your company will recruit the candidates in a way which makes your company a great place to work.
At Jobsity, we've developed a recruitment methodology that prioritizes culture fit and emotional acuity, so that we aren't only attracting great coders, but great people as well. (Check out this blog post to read more about how we recruit top talent and what it means for the nearshore developers we supply our clients and customers!)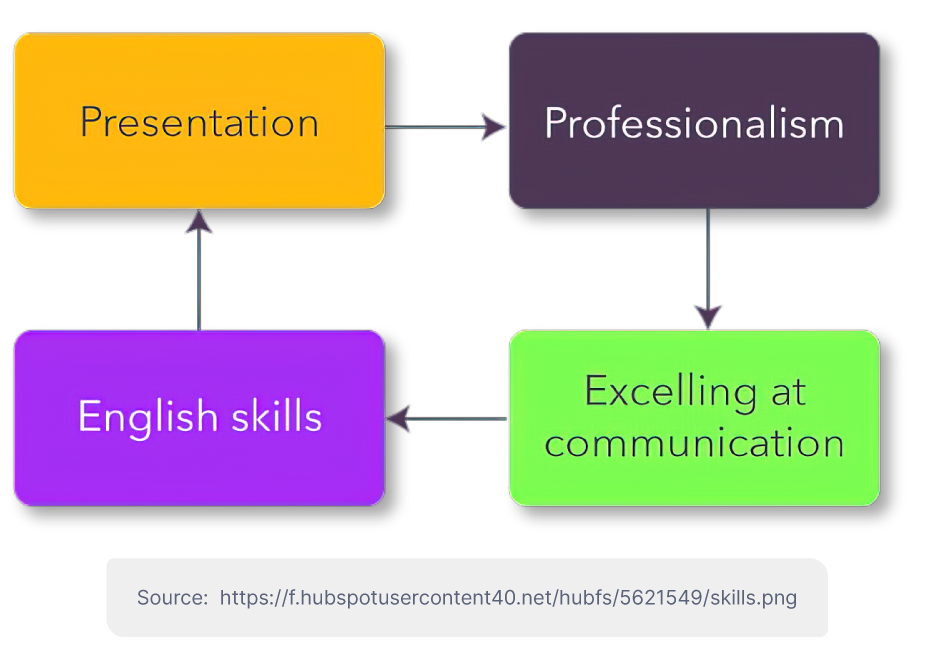 For us, Onboarding, Development and Retention stages are also deeply rooted in culture and emotional acuity. We know that when we hire the most emotionally attuned teammates, we can coach, teach, and develop them to have the best professional experience of their life with Jobsity -- and we recognize that it's our job to ensure that they do!
That's why all of our teammates receive in-depth and ongoing professional development from day one -- whether that means refining their skill within a certain coding language, or learning an entirely new one in order to grow as professionals. We ground this process both in market need and in employee interest, so it's never an imposition and always an opportunity to grow.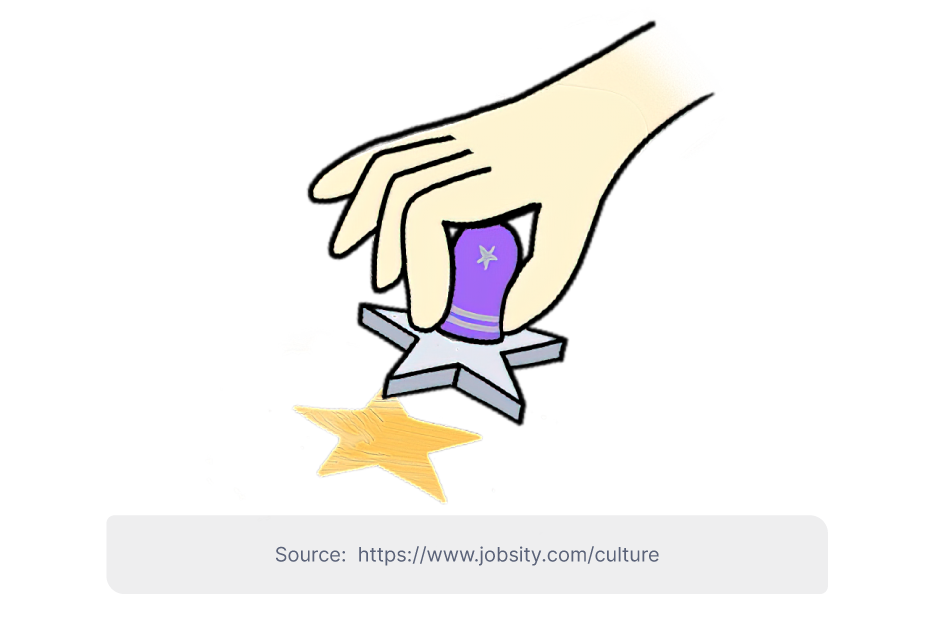 Finally, when someone does feel ready to leave Jobsity, it's almost always done with pride in having been a part of our team and a long track record of accomplishment. We're proud of those who work for us and ensure the exit process is healthy and humane. In fact, we hope to learn from our departing team members as much as we hope they learned from us, as we know that's how we'll keep Jobsity healthy, and how we'll ensure the next employee who takes their place has as good as (if not a better) experience as the last.
In the end, for Jobsity, one thing remains constant in each of the employment experience: at every stage, we are invested in our people, and in particular in allowing them to:
Be themselves

Feel comfortable

Make mistakes and learn from them

Share feedback with us, so we can learn and grow as well
At its essence, this is what guides the Jobsity Employee Experience, and what we would call our "employee brand."
Get on Board with Jobsity EX!
At Jobsity, we've long recognized that we don't want to do things the normal way -- to treat employees like cogs in a machine, to sap them of their labor power, and then to let them go. No. For us, the employee experience has always mattered and has always been rooted in family feeling, collectivity, and personal autonomy and growth. It's for this reason we have prioritized remote work and hybrid work long before COVID forced the rest of the world to take it seriously; we've prioritized building employee skills while they are on our team; and we have prioritized community and communication, so that our employees feel connected and happy for their entire time as a member of the Jobsity family.
We think these things make all the difference for elevating the employee experience at Jobsity, and to ensure our people serve your people (and projects and bottom line!) in the most meaningful, efficient, and impactful way possible -- from onboarding through exiting your project.
If this sounds like a way you like to work, or the kind of nearshore development teammate you'd like to have on board, don't hesitate to reach out. We've been doing this work since 2012, and are experts in the field. And Jobsity's team of top LATAM developers is standing by to talk about your current software development needs, and to talk about how we can integrate our employment culture into yours. Just reach out and ask; we love to connect and would be honored to help!
--
If you want to stay up to date with all the new content we publish on our blog, share your email and hit the subscribe button.
Also, feel free to browse through the other sections of the blog where you can find many other amazing articles on: Programming, IT, Outsourcing, and even Management.