Building Customer Experience in the New Normal
Since its founding nearly a decade ago, Jobsity has always been focused on creating customer experiences unlike those of other companies. The entire foundation of what we do -- nearshore staff augmentation -- is based on the principle of helping North American companies fulfill staffing needs quicker, more effectively, in a culturally responsive, inclusive, positive way, all within their budget and in their time zone.
When the COVID-19 became a worldwide phenomenon last year, we were already doing this with fervent dedication: we were working hard to recruit, train, retain, and place the top 3% of Latin American software development talent so that our clients were the most satisfied in the world. But like everyone, COVID-19 made us slow down, take stock, and look anew at everything we were doing -- both what we were doing well, and what we could improve.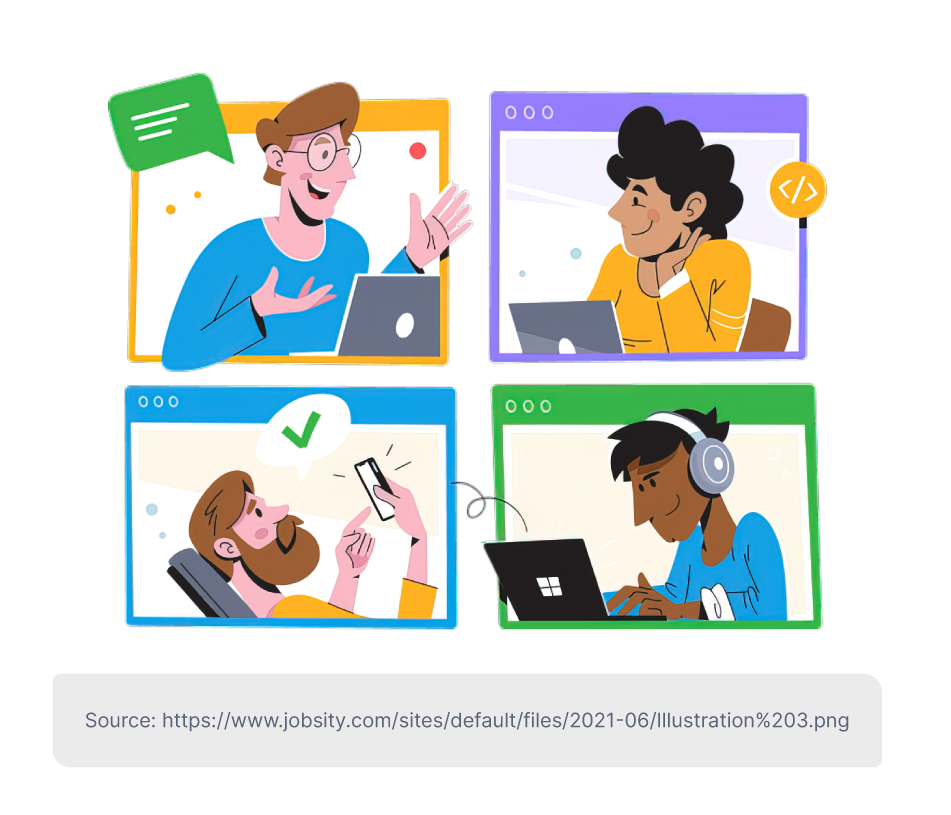 Over the last year and a half we've become students of customer experience (CX) along with everyone else -- asking how remote work, and quarantine, how shifting medical and familial needs, and how new working norms, as well as economic factors have affected what customers expect and what we, Latin America's top nearshore staff augmentation provider, could and should do differently to reflect these changes.
The following is some of what we've learned -- including what we've changed to better serve customer experience, and also what we've kept, and even double-down on, in order to remain dedicated to providing the best customer experience possible to everyone who chooses to make our business a part of their business.
What is the Jobsity "Customer Experience?"
Customer experience (or CX) is a pretty broad concept: it really can mean any interaction between a customer and a brand -- from the first moment the customer reaches out to a company, all the way until the last moment they're in touch (whether they decided to work together or not).
For Jobsity, because of the kind of business we run, we consider this the central relationship that guides everything we do. When we call ourselves "customer-centric," it's because we not only say the customer is first, but we truly try to build every system and structure in our wheelhouse in a way which anticipates customer needs, fulfill customer needs, collects actionable data on those needs, and ensures all of those needs are well-met. It literally is our full-time job.
With COVID, this has only become more important: now, more than ever, we recognize that customers needs are changing, and it's our job not only to pay attention to what a customer may need at the start of a project, but to stay in touch with our customers throughout the entire lifespan of our working relationship (and even, especially, after it ends!) to collect feedback, to hear their stories, and to stay abreast of what is changing in terms of their needs, hopes, working styles, and more.
Over the decade we've been supplying nearshore staff to North American companies, we've developed a number of systems and structures we use to do this, including The Jobsity App. This app is an all-inclusive tool which allows customers to directly interact with their Jobsity devs, offering them directions, asking them questions, and offering them praise and feedback, without having to worry about that communication getting lost in the shuffle.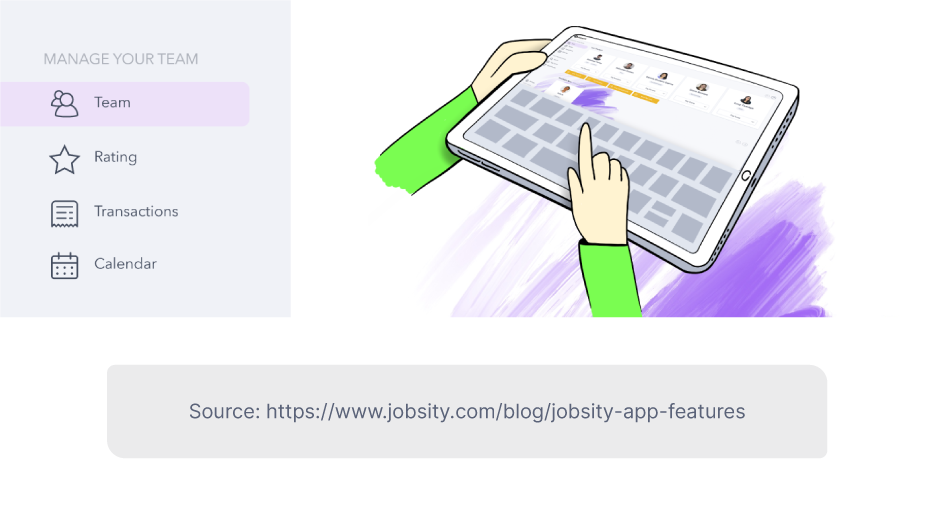 While it's not mandatory that every client use the app, we know it's a powerful tool because it helps us bring to life the central principles of how we approach customer experience: to help clients feel more comfortable, and so that we are always ready to adapt to the client's needs, so that we can always receive feedback from our clients (which helps us to improve), that we have constant communication with customers, and that we are always taking care of the small details -- no matter what.
These principles haven't changed at all during COVID. In fact, they've only gotten more important.
What CX Looks Like in the New Normal
Here's an example of how COVID has impacted the way we seek to understand and stay abreast of customer experiences.
Let's say we started working with a company before COVID, when they had a large staff headquartered in a bustling American city. Let's call them TechCo. When COVID hit, they had 100 staff members working all in Minneapolis. But now they've switched to an entirely remote workplace because of quarantine restrictions or local COVID numbers.
So should Jobsity continue on as normal, and just assume we're fulfilling their needs now, just because we were before March 2020?
No!
It's important we reach out, that we engage in conversation, and that we collect feedback ASAP to understand how these changes may have shifted their needs. One way we can do this is through the Jobsity App -- another way is via direct email, Slack, or other communication between their client experience manager and the dev team.
Before COVID, perhaps the Jobsity developers who were part of their team, may have been the only remote, or non-in-house, developers they worked with -- but now maybe all of their developers (not to mention their HR staff, C-suite executives, and more!) might be working remotely. This is likely to have had a significant impact on their experience as customers.
So we need to ask: how has this impacted their working norms? How has this shifted the culture of their company? And therefore how has it changed the needs they may be bringing to their Jobsity developers? Have their expectations for these developers changed? Do they need more teammates? Fewer? Perhaps the new remote nature of their work means they'll be building more company-specific software, or reassigning devs to different projects?
We can't know until we ask. And we need to ask to find out.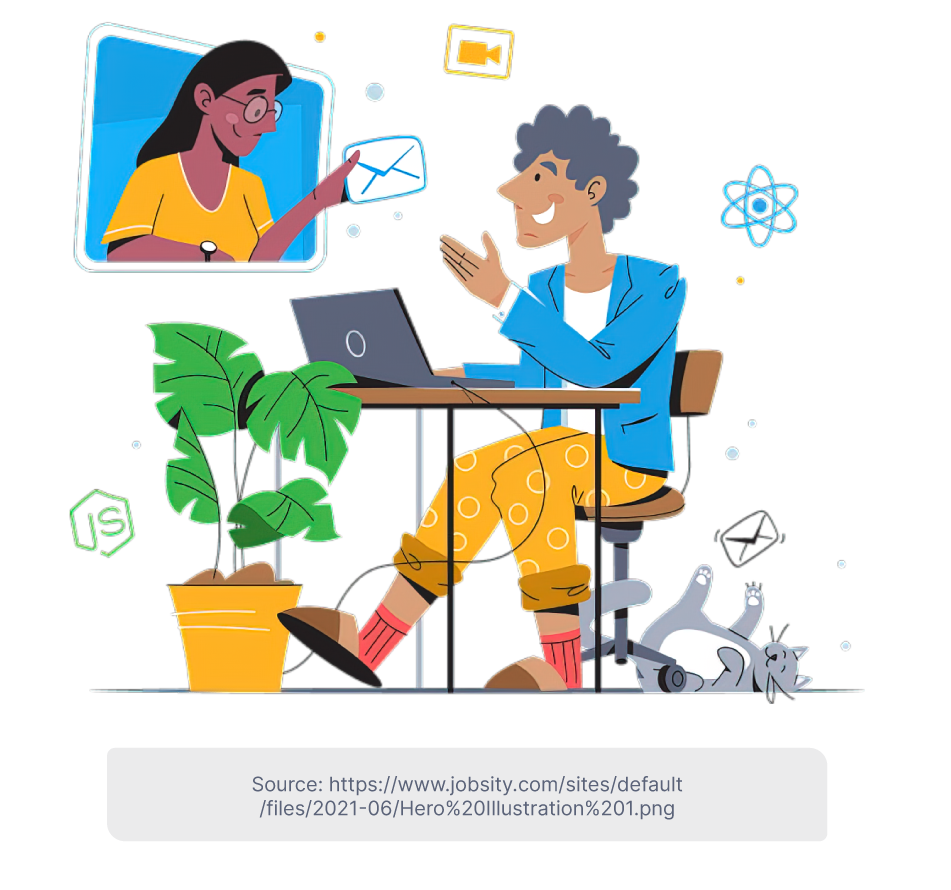 In this case, as you can see: the systems we have in place -- of being customer-centric, of asking questions, of requesting feedback, and of staying in close contact with all of our customers -- hasn't changed because of COVID. But the need for them, their regularity and importance, has increased because of it.
If before COVID we were a customer-oriented company, now, because of COVID, we truly see ourselves as customer-centric.
The difference may seem semantic. But it's a major shift in how we view ourselves and what we do. If you're curious to learn more about our approach, check these podcasts on our "Excellent Customer Service," and our "Roadmap to Becoming a Customer-Centric Company" (hosted by our CEO Andres Garzon!).
And if you want to begin your own customer experience with Jobsity, don't hesitate to reach out. We promise, whatever work we end up doing or not doing together, you and your needs will be central to the whole experience.
--
If you want to stay up to date with all the new content we publish on our blog, share your email and hit the subscribe button.
Also, feel free to browse through the other sections of the blog where you can find many other amazing articles on: Programming, IT, Outsourcing, and even Management.